Official website for the Induced IRC Network
Welcome to the Induced IRC Network
Induced IRC is one of Australia's oldest surviving Internet Relay Chat networks and remains the best equipped for your online chat experience. Download an IRC client and join us today.
---
17th October, 2010 - Notice of scheduled outage
The iServ node along with the Services server will be taken offline on Sunday, 24th October, 2010 for scheduled maintenance. This will involve shifting the server to a new IP block, carrying out security patching and other general server maintenance. The Services server will also be upgraded to the latest software version. This work will start at 08:00 and should finish by 10:00.
---
15th October, 2010 - Induced IRC website to be given a facelift
Before Christmas we intend to give this website a makeover as nothing, apart from minor content changes, has happened here since the Network opened for business 5½ years ago. The new website will be a reflection of the Network's status as the friendliest and most professionally managed IRC network ever created.
---
30th September, 2010 - Bat.induced.net server now on faster connection
As part of the Network's commitment to remaining Australia's premium IRC network we have provided one of our servers, bat.induced.net with a stronger connection. This also coincides with our unique commitment to hosting and managing all our services in Australia rather than offshore.
---
28th May, 2010 - #Northline is back for a third year
If you like sprint cars then this is the chatroom for you. Induced IRC is proud to be the host network for this highly successful chatroom for a third season. To use the chatroom and other features such as streaming audio from Northline Speedway in Darwin, NT as well as checking race start times and results please visit http://darwinspeedway.com.au/ and follow the links.
---
22nd May, 2010 - Services Server gets another upgrade
Every so often it becomes necessary to upgrade software on the network to take advantage of new features and security patches. This weekend our Services Server received an upgrade to Version 1.8.4, keeing us ahead of our competition and ensuring that our stable network remains that way.
---
18th October, 2009 - New help and information page for new chatters
There is a new help page for those wanting to become familiar with how Induced IRC works. There is a FAQ section followed by a list of IRC commands that will help those interested in registering rooms and names and the like. Click the HELP link in the left sidebar to access this new page.
---
15th October, 2009 - Bigpond IRC Network to close down
Bigpond has announced that they will close down their IRC network on the 31st October. This move will displace several hundred people who will want a new place to chat. Induced IRC is that place. Induced IRC has already started receiving chatters from Bigpond and they have opened up a handful of new rooms and are bringing their friends across. If you are a chatter on Bigpond then you would be doing the right thing by yourself and your friends to follow this early lead and make the big switch.
Chatting on Induced is as easy as it was on Bigpond. Most of the IRC commands are the same and basic tasks such as registering your nickname are the same. Induced IRC has been online since May 2005 and unlike Bigpond, we will not be closing anything down. We'll be here for the long haul and welcome you to your new online family.
---
For those wanting to join new rooms created by Bigpond chatters, use the dropdown menu above then click 'Chat NOW!'
Those using mIRC or scripts, simply open these and type /server irc.induced.net in the status window. Then type /list to view the available rooms. Double click a room name to join that room.
We hope you have fun on your new chat network!
---
Induced IRC Network Administration Team
27th July, 2009 - iServ node will be replaced this weekend
On Sunday, 2nd August, 2009 the iServ node, which has served us well for two years, will be decommissioned and mothballed. It will be replaced by a stronger server with the latest versions of IRCd and IRC Services installed. To facilitate this essential upgrade there will be a disruption of a few seconds to allow physical switching of the connections and the necessary port forwarding changes on the Network's firewalls.

Despite this short interruption we will carry out this work on Sunday Morning to make sure as few people are inconvenienced as possible. This work is part of the Network's promised major upgrade programme so that reliability and stability that we are well known for can continue into the future.

The server that will be decommissioned will serve as a spare in case of any unforeseen failures in future.
---
17th July, 2009 - Vilesilencer node to go offline today
As part of the Network's commitment to a stable chat environment we are taking the Vilesilencer node offline today for major maintenance. This server will get more memory, a reformat of the disc drive, a full reload with the latest version of FreeBSD and the latest version of IRCd. This server will also receive a bath to get rid of dust and dirt that has accumulated over the last couple of years.
Vilesilencer is the oldest server on the Network so it is fitting that this server receive the first of several planned major upgrades. Vilesilencer will be recommissioned at some time this week for testing and assuming all goes well will be back online by next weekend. DNS for the Vilesilencer node will be redirected during the downtime period.
---
1st July, 2009 - Server software upgrades, new faster connections and a new network website
As part of the Network's commitment to cutting edge technology and unparalleled reliability, over the next three to four weeks each server on the network will have its chat software upgraded to the latest version of Unreal IRCd. The latest version does not bring in new features but covers the fixing of several bugs and an important security advisory. Each server will be upgraded during a quiet moment on the network, typically in the forenoon, so that as few people are disrupted as possible. At the times each server is killed for its upgrade it may be that some users get cut off. If this happens to you please simply rejoin another server - only one server will be offline at a time. Individual server hostnames are listed on the Servers page on this website and port numbers are uniform across the network - ie: 6667, 6668 and 6669.
A seperate project will run between now and the end of August. The Shintara and Vilesilencer nodes will be upgraded to much faster connections. Again only one server will be affected at a time. To minimise disruptions to our users we will redirect DNS for the affected server so you will not be confronted with not being able to connect.
After these projects have been rolled out a new network website will be developed and rolled out and this is expected to be done before Christmas. The new site will have a bright new look, be easier to navigate and contain a larger amount of information and downloads. The Network Operations Centre will also be completed, allowing many functions on the network to be controlled via a secure web connection. It's hard to imagine that the current website was rolled out back when we were all using Internet Explorer V6.0!
---
9th May, 2009 - Induced IRC's 4th birthday celebrations
Just one week away is the fourth anniversary of the creation of Induced IRC. We've come a long way since the 16th May, 2005 when we were born from a split from Bigpond IRC. Since then Induced IRC has grown into a nice and easy place to chat. We've conducted numerous celebrity chats along the way and have gladly become the home for numerous communities from other networks because of bad decision-making by network operators or network down-sizing.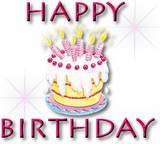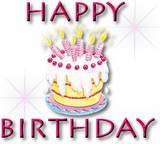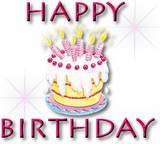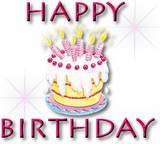 Here at Induced IRC, we've tried to create a free, stable and reliable place for IRC users to visit and we hope you think we are doing a satisfactory job. On the eve of our fourth birthday we would like to inform everyone that our finger is still on the pulse. As our network grows we are keeping an eye on how our systems handle the load and we believe that whilst equipment upgrades and replacement will always be necessary, we are already equipped to take a larger number of users than we currently have. Please keep this in mind - if you want to expand your community or need a more reliable place to host your chatroom, Induced IRC is the network best-placed to handle the load.
Induced IRC, with its enterprise-grade servers, operating systems and chat software along with fast connections and professionally qualified and experienced operators, is Australia's premium IRC network. Unlike some many other networks - we won't hold you back with pages of rules and regulations or chat-nazis logging your conversations without your knowledge or consent. On the other hand, if you have a serious problem in your chat room and need some experienced assistance then we can help with that too.
Because of that philosophy, Induced IRC is now four years old and is here to stay. For years into the future we'll still be able to say that we won't let you down.
Happy 4th birthday Induced!
---
11th February, 2009 - Bushfire disaster in Victoria
Most will have by now seen the devastation caused by massive bushfires and firestorms in Victoria, particularly in the Central Tablelands region. These fires have resulted in the deaths of just under 200 people, at the time of writing, with around 80 severely injured, another 100 people missing and thousands of people left homeless.
To date the fires have ravaged over 700,000 hectares of land.
---
4th February, 2009 - Changes to our system-owned chatrooms
Some time ago we decided to introduce room content ratings for five or six of the chatrooms which were owned by the network to recognise concerns over certain chat topics being unsuitable for the eyes of some users. This move was liked by some and considered obstructive by a few others however we chose to stick with the changes and see what was to happen with regard to usage. #Chat, the network's main chatroom, was provided with a G rating and a hidden room called #Lounge was given an MA rating and thus suitable only for those aged 18 or more.
It has recently been identified that the users don't want to be divided and are happy to accept an open chat environment providing the protections against abuse, flooding and other uncouth behaviour remains. In response to this #Chat will once again be considered available for discussion on almost any subject matter. Bot, the room's official automated host, will still manage things like the room's dynamic user limit and other flood protection but the room's G rating will change to an M rating, effective immediately.
#Lounge will remain open for the next week or so and then it will be closed and removed from the room list. Those attempting to join #Lounge after this occurs will be automatically redirected to #Chat. #Chat will continue to be owned by the network though still under the management of network-appointed hosts.
---
20th December 2008 - Merry Christmas
The festive season is once again almost with us. This year has been very different for us than the previous two years. We took a break from the Network's official footy tipping competition this year so things were fairly quiet on the sporting front. This was more than made up for by the fact that Induced IRC scored four new rooms of people migrating from Austnet. We welcome our new users and hope that they find our service stable and enjoyable.
On the subject of new rooms, if you run an IRC community anywhere in the world and are not happy with your current host network why not give us a try? Induced IRC is run by a small group of people who have one goal in mind - as few restrictions and rules as possible and a guarantee that network staff will not interfere in the daily running of your rooms. So many have put us to the test and have been pleasantly surprised. Our servers in the Australian states of New South Wales and Victoria have proven reliable well beyond what was expected.
Naturally, we do have an Acceptable Use Policy but this is not pages long like on other networks, just seven mortal sins (Flooding, Cloning, Advertising, File Sharing, Hacking, Distributing Child Pornography and Stalking) are prohibited so that the network remains stable and allows an environment where lame behaviour is seldom experienced. Apart from these, you are free to run your rooms in whatever way you want.
From all the network staff, we wish the entire Induced IRC Community a Merry Christmas and a Happy and Prosperous New Year. We look forward to the opportunities that we hope come to fruition in 2009.
Early in the new year we hope to bring you a new website. Apart from a fresh new look we hope to introduce some interactive features here. Such plans are still under wraps however, as they are still at the discussion table in #HouseOfLords. Do watch this space for further details.
---
9th February 2008 - Services upgrade has taken place
New year, new game. With the second month of the year upon us we have done software reviews across the network and thought it prudent to upgrade our Services server to the latest version. This has been completed with success and Induced IRC is now running Version 1.7.21. Induced IRC has a continuing commitment to offering the best available servers and software for the ultimate chat environment, unlike many other networks who are on the verge of closing or worse still, running software that is years out of date and thus a corporate security risk.
---
30th September 2007 - Footy tipping another success story
Induced IRC congratulates LordBowla and LordAethiest for taking line honours in the NRL and AFL footy tipping competitions respectively. Both wins, in particular LordAethiest's, were convincing, certainly not as close as the footy seasons they were punting on. The rest of us certainly have some work to do for next year.
Because the rules state that network staff can participate but not collect prizes in the event of a win the people that will take handicap honours for the 2007 footy tipping competitions are ScoobyDoom and Nettle, once again for the NRL and AFL respectively. ScoobyDoom gets a special mention because he has won the NRL tipping for the second year running.
As promised, ScoobyDoom and Nettle will both receive a $100 Woolworths gift voucher for their efforts and these will be posted out in the next week or so, once the tipping competitions have been audited. This year all tallying has been computer-generated so this process is a mere formality to ensure fairness. The gift vouchers can be redeemed for goods at Woolworths, Safeway, Big W, Dick Smith Electronics, Tandy Electronics, BWS (Beer Wine Spirits), Dan Murphy's and any other retailer owned by Woolworths Limited. The prizes were once again donated by iServ and Vilesilencer and Induced IRC acknowledges that the footy tipping competitions could not be a success without the generous support of these websites.
For details on who won the various finals matches please visit this thread on iServ.
---
17th September 2007 - New server added: bat.induced.net
It gives us great pleasure to announce that Induced IRC has added another server to their network. The Induced IRC Network's Chat Producer, Lord Bowla, has generously offered to sponsor a server which has been on test-link for the past 28 days with resounding success.
Lord Bowla is credited with organising all the celebrity chats on Induced IRC for the past two years and he has well and truly earned the right to play a bigger role over and over again. Commitment to a cause, a just cause, takes dedication, strength, fortitude and gumption, and Lord Bowla has all these positive attributes and many more.
Induced IRC is now six servers-strong and their user base is more die-hard and loyal than ever. The new server will well and truly be able to support the new users that Induced IRC has been receiving recently. I have no doubt that bat.induced.net will serve Induced IRC with pride and distinction for a very long time to come.
---
13th June 2007 - Hot 30 Lockdown
All this week on the Austereo Network you can listen to the Hot30 hosts who have been locked in the studio for the entire week. You can chat to the hosts on the official chat room hosted by Induced IRC or better still chat whilst listening to the webcast on your local Austereo website!
For more information please visit http://2dayfm.com.au/shows/hot30/ and follow the links.
---
16th May 2007 - Live celebrity chat with Dean Geyer
The celebrity chat season opens up for business on Induced IRC tomorrow night will a live chat with Australian Idol star, Dean Geyer. This chat will begin at 21:00 hrs AEST (9:00PM in ACT, NSW, VIC, QLD, TAS - 8:30PM in SA and NT and 7:00PM in WA).
Please visit http://2dayfm.com.au/ a few minutes before the start of the live chat and follow the links.
---
12th May 2007 - Induced IRC turns two
The network turns two years old this coming weekend with the 19th May being the actual anniversary date. it's good timing as many people have responsed to calls by the networks administrators to celebrate as they did last year by holding a barbeque. It is known that at least twenty barbeques will be staged at various locations around the country with upto 120 people involved. This is a good time for the network because we have made a firm footing on the world stage and it can now be confirmed that nothing will ever shake us to our foundations. We are here to stay and this is why these birthday celebrations are necessary.
The administrators sincerely hope everyone has a good time and we look forward to hearing many stories about events that are held. Happy Birthday Induced IRC!
---
18th April 2007 - Big Brother 2007 Chatroom
Induced IRC is proud to host a Big Brother fanclub chatroom knowing that it is hosted on the world's most reliable chat infrastructure which means that you enjoy the chat, no matter how many people connect. Join the one and only network that lets you chat and express your views without limitations and restrictions - Induced IRC. To join the Big Brother chat just click the 'Chat NOW!' button above and to the right. No software to download, no cost to you and no membership required. It's FREE and we won't even bombard you with ads. Can't get a better deal than that anywhere.
---
17th February 2007 - Network expansion
It is with great pleasure that the first portion of 2007 comes with the permanent addition of a new server to the network. Induced IRC welcomes techwebserv.induced.net to the network with a permanent link and this gives us our first official interstate presence. All up, there are now three servers in New South Wales and one in Victoria. We are still seeking to expand further though this will continue to take place on an evolutionary scale and within our own system requirements and procedures.
In other upgrade news, shintara.induced.net has been provided with a better connection which improves network strength overall.
To see a list of servers and where they sit geographically, please visit the Servers page.
---
11th February 2007 - Footy tipping
Once again, Induced IRC will host footy tipping competitions for the National Rubgy League and the Australian Football League premierships. Guidelines for signing up are as follows:
You must be a regular user of Induced IRC's chat service.
Submitting tips will be as per last year - enter #FootyTips and submit teams using comma notation, eg: Canterbury, Wests, Penrith, Cronulla, etc.
All footy tipping will be subject to the rules which will be published here this week.
Prizes will be awarded for first place getters in each competition, as per last year and the prizes are Woolworths gift vouchers to the value of $100 which can be redeemed at any store chain owned by Woolworths: Woolworths, Big W, Dick Smith Electronics, Dick Smith Powerhouse, Tandy Electronics, Safeway, Mac's Liquor, etc.
For those new to the footy tipping competition please see either Lord Watchdog or Revolver in #Help if you need assistance. Otherwise, I am sure everyone knows the routine. The action begins with Round 1 of the Rubgy League on Friday, 16th March at Olympic Park in Sydney and Suncorp Stadium in Brisbane.
---
6th January 2007 - Happy New Year and other stuff
Firstly, on behalf of all the network staff I would like to wish all our chatters a happy and safe 2007. This year brings with it a couple of milestones. Firstly, the footy seasons in New South Wales and Victoria kick off in a couple of months and this means that the footy tipping will be a hot topic until October and the inevitable Grand Finals. Induced IRC will once again run footy tipping competitions for the National Rugby League and the Australian Football League and prizes will again be offered to those who are at the top of the ladders at the end of the season. We will announce more details regarding this over the next month or so.
On the 19th May Induced IRC will celebrate its second birthday and this will be an occasion that we'll once again make a nation-wide affair. The 19th May is a Saturday this year and Saturday means barbeques again. This is where we ask every user to celebrate the network's birthday by having a barbeque with their family and friends, indulging in as much food and drink (no driving afterwards!) as they can. Naturally, mIRC will also be running at the same time! The tyranny of distance in this great land of ours is only cut shorter by our great home-grown IRC network - the reason for the celebration in the first place. More will be said on this subject as the anniversary date looms nigh.
Lastly, if you have arrived at this website as a result of an Induced IRC advertising campaign, may I take this chance to welcome you and hope that you will enjoy your usage of our chat facilities. You can be assured that there isn't a chat service in Australia that comes close to what we have and best of all, it is not only free but you get the chance to express yourself a little more openly at the same time - a privilege that not many networks allow.
---
22nd December 2006 - Server hardware upgrades
There will be a major server replacement programme this weekend which will start with the replacement of the iServ IRC server (iserv.induced.net) with an enterprise-grade rack server. As this server also hosts Services it was deemed necessary to carry out this upgrade to cater for future loads. During the upgrade there will be a brief, but necessary, interruption to the iServ node which will last a short time, typically no longer than a few minutes. All other servers will remain available. To view connection help and a list of available servers please visit the relevant pages here.
In 2007 Induced IRC looks forward to a larger, but equally friendly, user base, due to some new marketing programmes we are undertaking. In the meantime Induced IRC would like to wish all users a safe and merry Christmas and a happy new year. Please take care and continue to enjoy IRC the way it was meant to be - chat without inhibitions!
---
3rd October 2006 - Footy tipping over for the year
The footy tipping competition is over for 2006. Congratulations to Filthy and h3x for being the winners! The competitions were fought closely all year with gallantry from all contestants. As promised, there is a $50 Coles-Myer voucher for each first place getter. The winners can see either myself (LordWatchdog) or Revolver on chat so that we can get the address to send your prizes to. The vouchers are redeemable for goods at Coles, Myers, Liquorland, K-Mart, Target and other Coles-Myer stores. Use them at Liquorland boys!
---
10th September 2006 - SIDS for Kids day
On the 21st October 2006 at the Federal Hotel in Childers, QLD, Sids and Kids Family Fun Day is on, starting at 12:00pm to 3:00pm. Auctions, raffles and a complete fun day raising money for children who die of sudden death from the age of 20 weeks gestastion to 6 years of age no matter the cause. SIDS and Kids Queensland as now officially welcomed Induced IRC Network to be a proud supporter and keeping up to date events that will be happening in Queensland. I would greatly love people to donate and think that SIDS is not just 1 event a year, it continues through out the year.
Kylie Marriott.
An Induced IRC Community Service Announcement.
---
29th August 2006 - New servers
I have great pleasure in announcing that Induced IRC has chosen to provide links to two new servers on a test basis. One server is located in Victoria and the other is in Canada, serving the Northern Hemisphere. If the links prove stable (which I am sure they will) then permanent links will be granted over the coming weeks. This event places Induced IRC on the world stage and greatly improves our standing as an IRC network with long term ambitions and destiny.
---
11th August 2006 - Chat with Nick Lachey considered a success
Whilst the chat was fairly short, things went off without any problems which I think places Induced IRC on the map as a service provider that has the capacity to host important events. The Nick Lachey chat was the second time we've provided the IRC network for use by a third party and success on both occasions means that there will be many more such events in the future. A big thankyou to Austereo and all those involved, most notably our chat producer, LordBowla.
The official transcript of the chat can be located here.
---
6th August 2006 - Chat with Nick Lachey
There will be a celebrity chat with Nick Lachey, former partner of singer and actress, Jessica Simpson, in #Nick_Lachey_Hot30Countdown this coming Thursday afternoon, 15:45 AEST (GMT+10). This chat is being hosted by Austereo and carried exclusively on Induced IRC. For more information please click here.
---
30th June 2006 - Red Nose Day
Sudden Infant Death Syndrome (SIDS), otherwise known as Cot Death, is a problem affecting thousands of families around Australia and whilst there are things that parents can do to prevent SIDS from occuring, there is no known cause for the this problem which claims the lives of dozens of otherwise healthy babies every year.
Red Nose Day helps to finance medical research into the cause of SIDS and hopefully there will be a major discovery soon. Induced IRC is proud to support Red Nose Day and encourages people to donate to this worthwhile cause. Please click the graphic link at the left if you would like to make a donation.